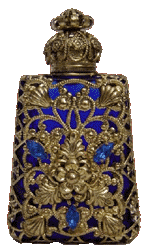 Haliat Perfume
Availability: 2
Haliat perfume is specially designed to react to male hormones, making the individual more susceptible to persuasion. Only a small amount of perfume is needed to gain the required effect, lasting for several hours. A bottle contains enough perfume for 50 uses.
Cost: 150 credits per bottle
Game effects: Gives females a +3 bonus to Bluff, Diplomacy and Gather Information checks against males for 1D4 hours. 50 uses.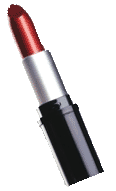 Kedran Lip Smear
Availability: 2, R
Kedran Lip smear, or lip stick, gives the promiscuous scoundrel a hidden weapon in intimate encounters. A resistant smear is first applied to your lips, with the Kedran lip smear on top. When kissing the lip smear applies stun damage.
Cost: 200 credits
Game effects: Stun damage, Fort Save DC 15 to resist.