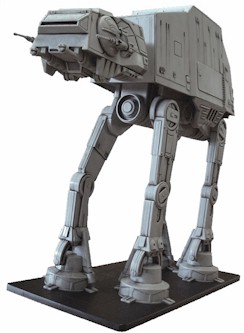 AT-AT House Rules
AT-AT Driver (from FU) gains the ability AT-AT Driver - if within 6 squares of the AT-AT the AT-AT may spend a move action to move 1 square backwards or sideways.
AT-AT gains Massive (like the DDM Colossal Red Dragon) - ignores walls when moving, can end it's move in a wall.
DR20 save 11, on a failed save it only has DR10.
Save vs. STOMP is made BEFORE entering the square of a character with the EMPLACEMENT Special Ability.
Windows
Windows can only be destroyed using Satchel charge
Characters adjacent to a window can shoot 'out' of the window.
Line of Sight can be drawn to adjacent characters behind a window, but the window does provide cover.
If both characters are adjacent with a window between them they both receive cover, including characters with Melee.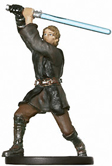 Grapple/force back
Only adjacent characters may Grapple.
Grapple may only be performed on a characters own turn.
Grapple 'Replaces Attacks'
Characters with 'Damage 0' may Grapple.
An Attack roll is required for a Grapple.
If the Attack roll hits the target is moved one square to an adjacent vacant space (so cannot be forced onto cover or rough terrain or diagonally)
This movement does not provoke an Attack of Opportunity.
The target may be moved into a pit but gets to make a Save 11. If this save fails the target is defeated. Characters that 'Avoid Defeat' by any means remain on their original space.
Only characters of equal base size or smaller may be Grappled.
I considered not allowing characters with Flight to be Grappled into a pit, but hey, that's how Boba Fett is defeated in Return of the Jedi.